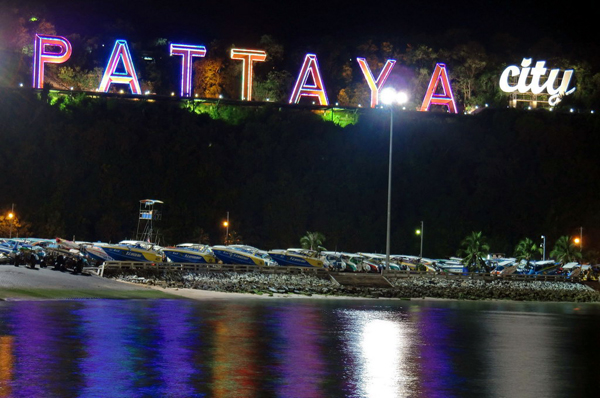 Widely known as the sin city, Pattaya still holds its popularity amongst tourists from Europe, Asia and other parts of the world. It is situated on the south-eastern part of Thailand and occupies the eastern coast of Gulf of Thailand. Pattaya has a population of 1,000,000 and falls in a densely industrial part of South East Asia.
In the current times, the shady streets of Pattaya stand for the flourishing trade of prostitution and are full of massage parlours, go-go clubs, and bars which sometimes underestimate the other red light areas of Bangkok. Usually tourists find it a cheap destination where the sea water looks beautiful and enjoyment can reach its peak in a low budget.
With its unique crescent like geographical shape, Pattaya was initially developed as the first sea resort in Thailand during the 1960s. Since then as Thailand has industrially progressed, the surrounding regions of Pattaya have been transformed in to industrial hubs and ports. There are still some parts of the coast which have remained clean from this massive industrial spree and it is those parts which are now haven for tourists.
Efforts are constantly being taken by the Government of Thailand to increase the number of family destinations in Pattaya but, this has not much affected the booming sex market of the region. There are large number of hotels and guest houses in a variety of budget and facilities which try to make Pattaya a convenient family getaway. Eating options in Pattaya are also plentiful as it gets a cosmopolitan mix of tourists from across the globe. The plan of Pattaya is easy to understand and so the tourists do not find it difficult to commute through the city.
The entire city of Pattaya is divided in to three main parts, namely the North, Central, and South Pattaya. The roads going through these parts are also accordingly named. The coastal part of Pattaya too has three similar roads, namely Beach road which leads to the main Hat Pattaya beach, the Pattaya Second Road, and Third Road. After knowing this arrangement, it is easier to get familiar with the streets and the lanes of the city.
The activities which make Pattaya popular include its bustling nightlife, shopping streets, and beach resorts which provide scope to do a plethora of fun elements like horse riding, scuba diving, jet skiing, sailing, windsurfing, kite surfing, and the list goes on. There are also a number of locations which provide facilities to hold board meetings and business conferences. The Tourism Authority of Thailand has its office just close to the city centre which is always there to help visitors in the city.
The best way of reaching Pattaya is by driving 147km from Bangkok. While most tourists reach Pattaya through road, those who come from other parts of Bangkok usually commute by rail or also through air from Phuket or Cambodia. The Pattaya airport is located in Sattahip which is 30km from the centre of Pattaya.