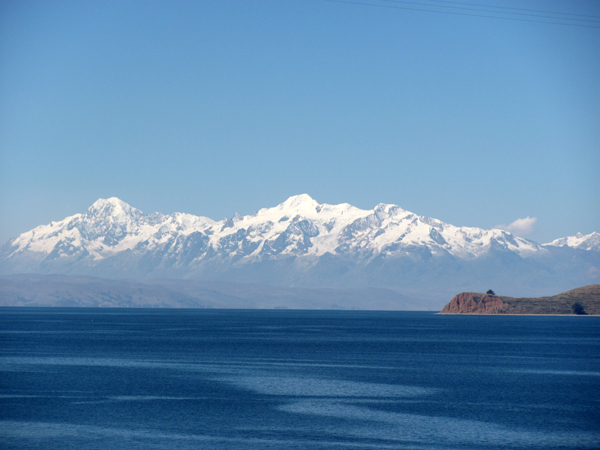 In the heart of South American and amidst Andes, there is the Lake Titicaca at the height of 3812 metres above sea level. While on one side of the Lake Titicaca is Peru, the other side is Bolivia and in the midst of them this huge blue mass of water seems like a floating gem. Such is the volume of the lake that it supports the navigation of large boats amongst which the recent one has been the Manco Capac which is operated by the PeruRail.
Lake Titicaca is a visitors' and photographers' paradise and has a number of small islands strewn around it which have fertile agricultural lands. On the Peruvian side of Lake Titicaca is the town of Puno which has good accommodation facilities and also a bunch of party loving people who make the environment warm and lively. There are a number of old cathedrals in the town and being alongside the Lake Titicaca, it is known to be the folklore capital of Peru also. Also, the best part of Puno is that it is close to a number of other attractions of Peru as well like Machu Picchu and Cusco.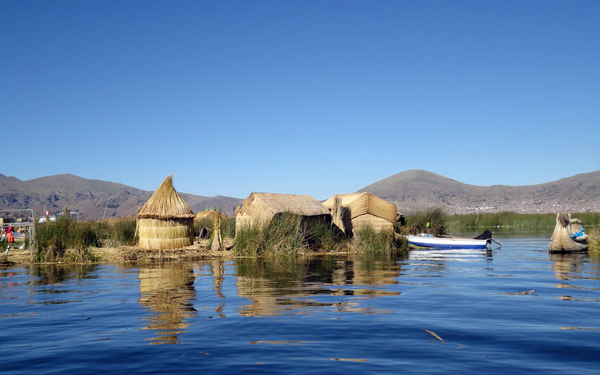 For the Inca people of Peru, the Lake Titicaca is a sacred place as they belief that the first king of the Inca civilization, namely Manco Capac was born here and also the entire world was created from this very location. They belief that the Peruvian shore of the Lake Titicaca bears a number of traces, like monuments, and burial towers, of the mythical past and some of them are also on the neighbouring islands too. Meanwhile on the Bolivian side of Lake Titicaca is the huge island of Isla del Sol and also the interesting town of Challapampa from where originates the well known labyrinth Chinkana. On the island there are a number of Inca remains whose age is estimated to be about 180 years and though it is very poor in terms of internal transports but because of the ruins it is a place worth visiting once.
There are five rivers in the region which feed the Lake Titicaca. These are Ramis, Coata, Ilave, Huancane, and Suchez. In addition to these there are also a number of smaller streams which too join the mammoth lake and maintain its water level. However, over the last couple of years, as a result of a number of climatic and geological changes, the water level of the Lake Titicaca is known to be on a decreasing level. Around the lake there are number of species of water birds and some species of amphibians like the Titicaca water frog which fall in the endangered category. There are some varieties of fishes that have been in the waters of Lake Titicaca from very early times till today.
The best way to visit Lake Titicaca can be by train from Cusco to Puno which takes ten hours. From the Bolivian side there is also the Bolivian railway connection connecting Guaqui.