Angel Falls – Venezuela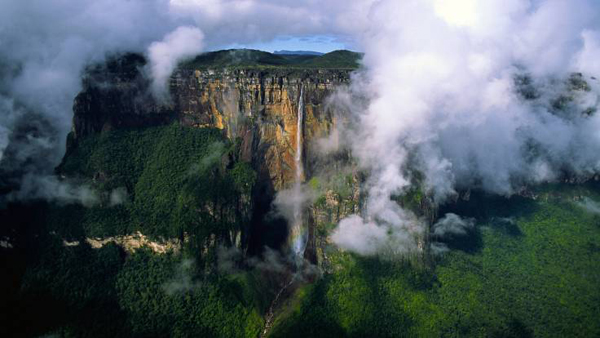 Angel Falls is the tallest waterfall in the world with a 979 m total drop and 807 m free fall. The world's highest uninterrupted waterfall is located in Venezuela.
Although the waterfall is located in an isolated jungle, it is one of the most visited tourist attractions in Venezuela.
Angel Falls is only accessible by limited forms or transport. By jet flights or helicopter, it's a truly breath-taking adventure.